The Summer I Turned Pretty by Jenny Han
5/07/2015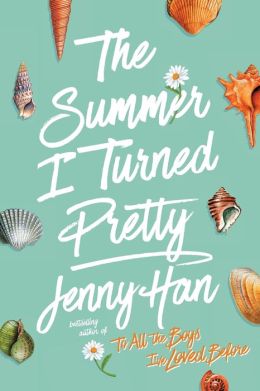 Some summers are just destined to be pretty
Belly measures her life in summers. Everything good, everything magical happens between the months of June and August. Winters are simply a time to count the weeks until the next summer, a place away from the beach house, away from Susannah, and most importantly, away from Jeremiah and Conrad. They are the boys that Belly has known since her very first summer — they have been her brother figures, her crushes, and everything in between. But one summer, one wonderful and terrible summer, the more everything changes, the more it all ends up just the way it should have been all along.
Thoughts
So I really think I got over my slump because I finished the book the next day after I started reading it... or it was just that it was such an easy read.
Beck and Laurel's friendship is absolutely a heart warming story of friendship. It makes you believe of forever, it might not be with relationships but it sure is true in friendships. I wish the story revolved more on them than those brats.
About the brats, I think that they were poorly developed as characters. I understand where Conrad's character was heading but it didn't really achieve it. Sadly these characters are easy to forget. Oh Steven left, did he? Yeah, it was suppose to have an impact, but it didn't quite make an impression.
I love the idea of every summer spent in Cousins but the story was quite lacking. I can't help comparing it to 'To all the Boys I've Loved Before' and the Song sisters are in no competition with these tanned brats.
I call them brats because they all are acting so stupid! Well I guess that was the point and I have to see their developments in the next books. The thing is, The Summer I Turned Pretty was not such a great motivator.
I like Cam's character though, and of course I have something to say about Belly not picking Cam. Cam deserves better. Hahaha!
Rating
2 stars